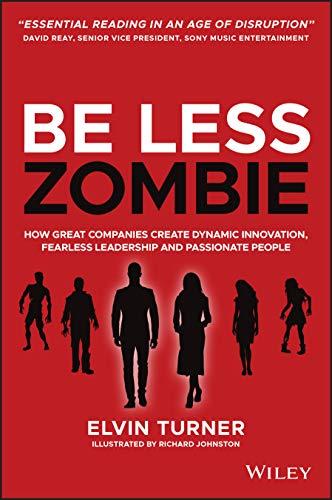 Be Less Zombie: How great companies create dynamic innovation, fearless leadership and passionate people
I wrote Be Less Zombie so am unsure which box to tick below. Incredible reader feedback since the launch, keen to talk!
Elvin Turner, Wiley, 2020-04-20T00:00:01Z
ISBN:
9780857088208
Language: English
Actions

Being reviewed
Submitted by E T
July 15, 2020
---

Selected
Reviewed by Haike Schattka
July 16, 2020
We are considering the content you've suggested for a summary, and we'll inform you once that summary goes online. Please note that we secure rights for everything we summarize – this may take a while.
Sometimes, we decide against a summary later, because we prefer another, similar publication, or because the rights owners don't want us to summarize their content. We thank you for your understanding if that should be the case with your suggestion.
---
Summarized and online
Activated by Haike Schattka
December 19, 2020